Guide To Online Privacy Update 2020:
Howdy, Y'all. I know many of y'all have been hearing about the amendment to the "Patriot Act" where the government can now hone in on your internet browsing history without a warrant. If you think that is sketchy, go donate or help these folks out:
So…
Now with that being said what can you do to protect yourself?
Well, there are some options but keep in mind privacy in the digital age is a mindset Not just a few simple tools. But let's start with basics.
Your Phone.
Starting Point 1: VPN'S
Let's talk VPNs there's a bunch of free ones but free isn't so much free with a bunch of companies. They sell your data, =p lame. So what can you do? There's some dope ones but I'm gonna cover the ones I use. You can make your own choice but if you do check this list:
https://thatoneprivacysite.net/

It's a great resource for people who might need more security than others ;) with that being said for most folks I recommend "Private Internet Access", Why?, PIA is the best! (IMO)
———————————————-
Why?
It's pretty cheap and you can sign up anonymously if you want ;) how you might ask?
Go buy a gift card with some good ol' cash. And sign up on their site with a gift card and a temp email or your real email if you'd like. Temp email being the safer so long as you immediately change your email after. You can try these folks or others:
So whats the flow like:
Step 1: Make a temp email or use your regular email.
Step 2: Buy A gift card with cash.
Step 3: go here and scroll down to pay with gift card.
https://www.privateinternetaccess.com/pages/gift-card-payment
EASY PEASY RIGHT?
And they work for your browser, phone and your router if you wanna go down the safety hole. But that's the basics of getting a safe one one for more info about setting them up securely check this out:
What settings are best for you?:
https://www.privateinternetaccess.com/pages/vpn-encryption
Part 2: Privacy Extention Apps for Phones.
Think just a vpn keeps you safe on mobile devices? NOPE!
For iOS users / iPhone users i heavily recommend using Guardian Firewall.
It's a great firewall to prevent apps that spy on you without you knowing. We see you "WeatherChannel". (link to drama)
For Android Users Check out GlassWire.
Similar deal but the android equivalent and is a backer of EFF.org. Also I'm not an android user so if you know a better option I will amend this one.
Now Onto Passwords and Password Mangers / 2FA (two factor authentication)
Passwords suck, they are not safe 100% what are some options? rotate passwords for important stuff use password managers if you use a lot of sites. And PLEASE PLEASE Sign up for 2FA on everything, but with 2FA keep in mind your phone number can be spoofed. But More security is better then none. So with password managers I PERSONALLY DON'T USE THEM. But 1password, Bitwarden exist. However if your gonna go the password manager route I'd say go the DIY route. Try:
which you can companion with dropbox or something safer like spideroak. Then you have these apps to companion with iOS or Android.
Android:
https://play.google.com/store/apps/details?id=keepass2android.keepass2android
iOS:
https://apps.apple.com/us/app/strongbox-password-safe/id897283731
For 2FA apps: I'm fond of Authy. Which has iOS and Android apps and desktop app's. But people also like google authentication app. That one is really up to you as far as whichever you like. I'm not fond of Google's privacy track record so there's that.
Now Internal Settings Of Your Device: I will advise checking these guides for android or iOS.
Android users check these out:
https://restoreprivacy.com/secure-android-privacy/
https://www.androidpolice.com/2020/05/20/enhance-privacy-android/
https://spreadprivacy.com/android-privacy-tips/
iOS / iPhone users:
https://www.wired.co.uk/article/ios-13-privacy-security-settings
https://www.reddit.com/r/privacy/comments/de5n6l/how_do_i_optimize_ios13_for_best_privacy/

Now Private Messages: Now this one is kind of controversial but this is my mind on this. For mildly private convos I'd say use telegram. Secret messages are encrypted but not all. So keep it light there great for groups and what not but for real private convo's go-to Signal. Signal works on Android, iOS and on Desktop.
Android:
https://play.google.com/store/apps/details?id=org.thoughtcrime.securesms&hl=en_US
iOS:
https://apps.apple.com/us/app/signal-private-messenger/id874139669
For more extended info:
https://ssd.eff.org/en
NOW DESKTOPS / YOUR 'PUTER!
Wowzers, The Browsers!:
Don't use chrome, if you like chrome extensions (plugins) you have swap to Brave browser. They are built on chromium so you can use all the chrome plugins you want. But I personally recommend FireFox.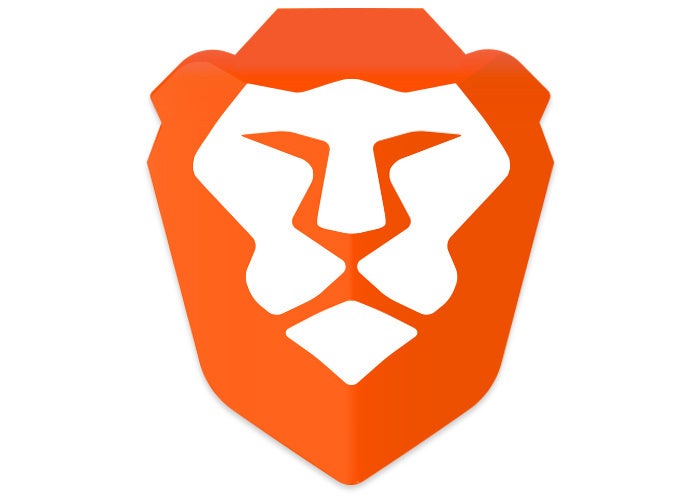 Once you decide, I recommend these addons.
https://www.eff.org/https-everywhere
https://privacybadger.org/
https://ublock.org/

Now, this is for your everyday browsing. For doing research I recommend using a USB drive and booting a different operating system called Tails.
You can run tails if your on a Mac, a PC or on Linux.
How to use it? download it here:
https://tails.boum.org/install/index.en.html
Then use a usb burning tool for your operating system:
PC:
https://www.pendrivelinux.com/universal-usb-installer-easy-as-1-2-3/
https://sourceforge.net/projects/win32diskimager/
https://rufus.ie/
Mac:
https://www.balena.io/etcher/
Linux:
USE DD Command or
https://www.balena.io/etcher/
For more info on tails here's a video:
So this is a lean guide if you want more info check out this link below:
https://ssd.eff.org/en

Some fun projects to check out if you feel crafty!

Wanna roll out your own ad blocker?
https://www.smarthomebeginner.com/pi-hole-setup-guide/
Wanna Setup your own VPN?
https://opensource.com/article/19/6/raspberry-pi-vpn-server
Some other fun raspberry pi projects:
Tor HotSpot:
https://wiki.c3l.lu/doku.php?id=projects:raspberrypi:tor-hotspot
https://learn.adafruit.com/onion-pi/overview
Internet Kill-Switch:
https://makezine.com/projects/internet-kill-switch/
Private Portable LibraryBox:
https://makezine.com/projects/librarybox/
https://piratebox.cc/raspberry_pi:diy

Also check if your email has been hacked or in a database:
https://haveibeenpwned.com/
BONUS PHYSICAL PRIVACY:
Wanna Avoid facial recognition?
https://cvdazzle.com/
https://adversarialfashion.com/
And if any of this info was useful please consider donating here: